For several years the Nikon faithful (me included) have awaited a powerful Nikon full-frame mirrorless camera. While we love our excellent but heavy DSLRs, we've craved a smaller, simpler camera with modern features that we can carry anywhere. We have craved a great EVF (electronic viewfinder) so we can immediately see when we have captured an excellent shot, without chimping. We have wanted superior in-body image stabilization (IBIS or VR) and no reflex mirror slap, for great handheld shots. We've craved the ability to shoot silently when we don't want to call attention to ourselves (lions, tigers, bears, and friends have excellent hearing). We need a new, modern lens mount for even better and faster lenses, with the ability to adapt our older Nikkors while we build our new system over time.
Nikon Z7 Front View with Nikkor Z 24-70mm f/4 S lens
We want zebra stripes for easy manual focus, in-viewfinder live preview with image detail, a live histogram, low-light focusing, and an autofocus system that works well while using the monitor during video recording. We want to continue seeing our subject without image blackout during burst shooting. We need speed and more speed and even more speed, a fast-operating camera with a high image burst rate for those times we absolutely must get the shot. We need flexible, clean, 10-bit HDMI output for recording 1080p and 4K video to external recorders.
Nikon Z7 Back View
We need Nikon's a new Z6 (24.5 MP) or Z7 (45.7 MP) mirrorless interchangeable lens (MILC) camera. Here are a few features for your pleasure:
Features
New larger lens mount for greater light transmission (Z-mount)
Compatible with older F-mount lenses using a special adapter
Nikon EXPEED 6 image processing system
55 mm inner Z-mount diameter for fast apertures (e.g., f/0.95)
16 mm flange focal distance
Has both phase-detect and contrast-detect focal plane autofocus
5-axis sensor-shifting, 5-stop in-camera vibration reduction
Z7 45.7 MP FX-Format BSI (back-side-illuminated) 35mm sensor
Z6 24.5 MP FX-Format BSI (back-side-illuminated) 35mm sensor
Z7 has 493 AF points (covers about 90% of imaging area)
Z6 has 273 AF points (covers about 90% of imaging area)
Z7 45.7 MP at up to 9 FPS
Z6 24.5 MP up to 12 FPS
3690K OLED EVF display panel (viewfinder) with 100% coverage and 0.8x magnification
3.2-inch 2100K-dot touch-sensitive, tilting LCD monitor on camera's back
New middle-range-sharpening system for sharper images
5-axis VR for approximately 5 stops of stabilization (works with Z- and F-mount lenses)
Video: 4K UHD 30p (3840 x 2160/30p), FHD 120p (1920 x 1080/120p)
10-bit HDMI output
Video includes a 10-bit N-log for wide dynamic range and timecoding
12-stop, 1300% dynamic range in video
Nikkor Z lenses have control ring to adjust aperture and exposure compensation (quietly)
Very little focus breathing in new lenses
MB-N10 Multi-power Battery Pack coming soon (two EN-EL15B batteries in pack)
Compatible with other Nikon system equipment (e.g., Flash units)
Z7 – ISO 64 — 25,600 (Normal Range), expands from ISO 32 — 102,400
Z6 – ISO 100 — 51,200 (Normal Range), expands from ISO 50 — 204,800
Three new S-Line lenses initially (nano-crystal coating)
Dedicated FTZ adapter to use F-mount lenses
Body build is similar to the Nikon D850
Focus stacking with focus peaking (called Peaking stack image)
Interval timer shooting
Extended low-light metering range for night photography
Built-in Wi-Fi
Can use EN-EL15/a/b batteries
Supports USB charging using the EH-79 charging AC adapter
Nikon Z7 Top View
Pricing
Z7 available as of September 27 for $3,399.95 body only
Z7 available as of September 27 for $3,999.95 as a kit with Nikkor Z 24-70mm f/4 S lens
Z6 available late November for $1,995.95 for body only
Z6 available late November for $2,599.95 as a kit with Nikkor Z 24-70mm f/4 S lens
These new mirrorless cameras are reasonably priced and have high-end features that will be the envy of non-Nikon photographers. Are you ready for the new mirrorless photography experience? I know I am.  Here are a few pictures for your pleasure:
Pictures
Keep on capturing time…  (with your new Z6 or Z7)
Darrell Young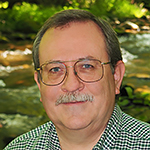 Darrell Young is an active member of the Nikonians User Community, Nikon Professional Services (NPS), Professional Photographers of America (PPA), North American Nature Photography Association (NANPA), and the author of 24 photography books from NikoniansPress and Picture and Pen Press, through Rocky Nook. You may review a few of Darrell's Nikon books here. He has been an avid photographer since 1968 when his mother gave him a Brownie Hawkeye camera.
This website was created to support the readers of his educational books, photography students, and clients. Visitors to this website will find articles and reviews designed to inform, teach, and help you enjoy your photographic journey.