I have been hearing some concern about the US$1300 cost of the Nikkor Z 14-30mm F/4 S lens. Some were hoping it would cost less. However, in comparison to its AF-S cousin, I see some distinct benefits in the Nikkor Z 14-30mm F/4 S lens.
Comparing the Z 14-30mm S lens to the AF-S Nikkor 14-24mm F/2.8, I'm glad to save several hundred dollars for only one stop less light transmission, a significantly smaller size, and the ability to use an 82mm polarizer filter. The Z lens is the only extremely wide angle zoom with the ability to use a screw-in filter because it does not have a big bubble lens sticking out in front. I love using a polarizer filter in my work and rarely use the AF-S Nikkor 14-24mm lens for that reason. Plus, the Z 14-30mm lens gives me 6 more millimeters of reach, which means it will be even more useful.
The Nikkor Z 14-30mm F/4 S lens has four ED elements, along with nano-crystal and fluorine coating. It will be sharp and aberration free, I'm sure. I think Nikon is quite intelligent to bring out these tiny but powerful lenses for the small Z-camera bodies. I don't want to hang big, heavy lenses off the front of a small highly portable camera body.
Additionally, I don't mind losing the one stop advantage of the AF-S lens because I find that the IBIS in my Z7 and Z6 makes a big difference in usability and allows me to use the camera at a slower shutter speeds with great results. My Nikkor Z 24-70mm F/4 S lens is sharper (and has almost no chromatic abberation) compared to my US$2000 AF-S Nikkor 24-70mm F/2.8G ED lens, and it is much smaller and lighter.
I have my F/2.8 lenses and the FTZ adapter when only an F/2.8 will do. For the rest of the time, I absolutely love the small size of the F/4 lenses and their extreme sharpness edge-to edge. The price is high, but not as high as the AF-S version. And, if the Nikkor Z 14-30mm F/4 S lens is sharp like the 24-70 F/4 lens, I'm all in, even at US$1300, and I'm sure the price will drop after a few months.
Now, if Nikon will just come out with a Nikkor Z 70-200mm F/4 S lens, I'll be standing in line for it too. I'll have the Nikon Z trinity for less money and high portability. Having used both the Z7 and Z6 extensively in the preparation of my Mastering books, I am finding that F/4 is no impediment.
Keep on capturing time…
Darrell Young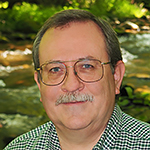 Darrell Young is an active member of the Nikonians User Community, Nikon Professional Services (NPS), Professional Photographers of America (PPA), North American Nature Photography Association (NANPA), and the author of 24 photography books from NikoniansPress and Picture and Pen Press, through Rocky Nook. You may review a few of Darrell's Nikon books here. He has been an avid photographer since 1968 when his mother gave him a Brownie Hawkeye camera.
This website was created to support the readers of his educational books, photography students, and clients. Visitors to this website will find articles and reviews designed to inform, teach, and help you enjoy your photographic journey.