Do you remember how powerful the "color control points" in Nikon Capture NX2 were, until Nikon killed the software due to problems with continued licensing of the color control point technology?
Nikon Capture NX-D version 1.5.0 and later now has Color Control Points
Well, I'm glad to report that Nikon must have made a deal with DXO (current owners of control point technology) because the latest version of Nikon Capture NX-D—for Mac or Windows—once again has color control points for very precise color, brightness, and contrast control over specific areas of an image.
Download your free Nikon Capture NX-D RAW conversion and postprocessing software at this link.
Keep on capturing time…
Darrell Young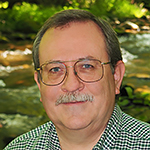 Darrell Young is an active member of the Nikonians User Community, Nikon Professional Services (NPS), Professional Photographers of America (PPA), North American Nature Photography Association (NANPA), and the author of 24 photography books from NikoniansPress and Picture and Pen Press, through Rocky Nook. You may review a few of Darrell's Nikon books here. He has been an avid photographer since 1968 when his mother gave him a Brownie Hawkeye camera.
This website was created to support the readers of his educational books, photography students, and clients. Visitors to this website will find articles and reviews designed to inform, teach, and help you enjoy your photographic journey.