Automatic image preview is one of the strong features of Nikon Z cameras. Being able to see the image exactly as it will appear in final form before you take it is very powerful! However, there is one thing that many Z camera owners may not realize.
Depth of field (DOF) is automatically previewed in the EVF and on the Monitor of a Nikon Z camera—but down to the aperture setting of F/5.6 only!
Limitations to the autofocus system prevents the camera from focusing well with apertures set to values below f/5.6 (too dark). Therefore, the camera limits depth of field in automatic image preview to f/5.6 and larger apertures. Even if you are using f/16 or f/22, the depth of field seen on the EVF or Monitor is from an f/5.6 aperture setting.
If you need full depth of field preview, you will have to assign the Preview function to an assignable button, such as Fn1 or Fn2. Then you can press the assigned button to stop down the lens fully and see the actual depth of field, at whatever aperture.
Figure 1: Assign Preview to the Fn1 button for accurate DOF preview
I assigned the DOF "Preview" function to the Fn1 button on the front of my Nikon Z7. You can use Custom setting f2: Custom control assignment to assign functions to camera buttons, as seen in figure 1. Assign the Preview function to one of the programmable buttons shown in figure 1, image 3, for your Z camera. That way, you will have accurate DOF preview when you need it.
(This is a snippet from my upcoming book, Mastering the Nikon Z7 and my followup book, Mastering the Nikon Z6. I hope you will preorder one of my books, due out in spring 2019. You will receive the lowest price when the book is released, even if it is higher when you first order it. Your card is not charged until the book actually ships. Preordering helps me a lot, because I need to know how many books to print. Thank you in advance!)
Keep on capturing time…
Darrell Young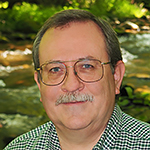 Darrell Young is an active member of the Nikonians User Community, Nikon Professional Services (NPS), Professional Photographers of America (PPA), North American Nature Photography Association (NANPA), and the author of 24 photography books from NikoniansPress and Picture and Pen Press, through Rocky Nook. You may review a few of Darrell's Nikon books here. He has been an avid photographer since 1968 when his mother gave him a Brownie Hawkeye camera.
This website was created to support the readers of his educational books, photography students, and clients. Visitors to this website will find articles and reviews designed to inform, teach, and help you enjoy your photographic journey.