Most of us have a DSLR, in fact, I would say that virtually all of us have a recent DSLR. The majority of the most recent cameras have dual card slots. Therefore, if one is shooting an extremely critical shoot, such as a wedding, it might be wise to use your current DSLR to take the most important pictures, using a lightweight Z camera as a backup.
For most photography, the image can be recaptured in case a card fails (very rare) and so it really doesn't matter as much whether I have dual cards slots.
Would I prefer that the Z cameras had dual card, sure, but I am not going to deprive myself of:
5-stop in-body image stabilization (IBIS, or body VR)
A huge Z-mount allowing a large rear lens element to collimate the light (make the rays go straight instead of at an angle) reducing or eliminating aberrations and increasing sharpness wide open
True silent shooting
Light weight camera body and lenses for maximum portability
In-viewfinder preview of image appearance BEFORE it is taken
A live histogram in the EVF (electronic viewfinder)
A ring on the Z lens that can be configured for live compensation (fine tune the exposure before taking the picture)
Listen, I've been shooting mirrorless with an Olympus OM-D E-M1 Mark II and I will take it to a party every time over my Nikon DSLRs because of the things I just mentioned. Now, I have an opportunity to "come home" to a Nikon mirrorless for as little as US$1999. You can bet that I won't rest until I have a Nikon mirrorless camera in my possession. I can finally retire other camera brands for mirrorless and shoot with my preferred camera brand all the time, using my numerous existing Nikkor F-mount lenses and exciting, hyper-sharp, Z-mount lenses. I really don't care if there is only one memory card (an extremely reliable XQD/CFexpress). I refuse to miss out on the benefits of Nikon mirrorless just because of a single card slot.
Nikon will release dual card mirrorless cameras eventually (pro-level Z9?). Until then, I will happily shoot with what I have (Nikon Z7 and Nikon D850), and I will encourage Nikon to continue down the mirrorless path by buying their mirrorless products today.
Keep on capturing time…
Darrell Young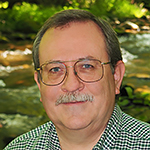 Darrell Young is an active member of the Nikonians User Community, Nikon Professional Services (NPS), Professional Photographers of America (PPA), North American Nature Photography Association (NANPA), and the author of 24 photography books from NikoniansPress and Picture and Pen Press, through Rocky Nook. You may review a few of Darrell's Nikon books here. He has been an avid photographer since 1968 when his mother gave him a Brownie Hawkeye camera.
This website was created to support the readers of his educational books, photography students, and clients. Visitors to this website will find articles and reviews designed to inform, teach, and help you enjoy your photographic journey.