Some have asked what is the point of postprocessing images. Here is an example of why I shoot in RAW and postprocess afterwards. This image was taken in RAW+JPEG mode so that I had a RAW and a JPEG image to work with. The image on the left is a camera-created JPEG, with no postprocessing—the famous SOOC (straight out of camera). The image on the right is a RAW image after minor postprocessing and conversion to the final JPEG.
(Shooting specs: Nikon D800, AF-S Nikkor 24-85mm f/3.5-4.5G ED VR lens at 34mm, 0.3 sec at f/14, ISO 50, on tripod, with Hoya HD circular polarizer, SD Picture Control).
Notice how my interpretation is quite different from the camera's? That's the point!
Camera-created images will rarely have the snap of a postprocessed image. Notice how I have pulled a bit more detail out of the water, where the camera burned it out. RAW images simply have more "headroom," or the ability to access a larger amount of highlight and dark image data. At the same time, I selectively raised the brightness, increased contrast, and added a small amount of extra saturation to the colors. If you had done the brightness and contrast increase as a global operation on a JPEG, the background would have improved, but any detail in the water would have been obliterated.
Years ago, I didn't like using flash. I told everyone that I just liked natural light photography. Secretly, flash was never one of my strong points in photography. Later, I learned how to use flash and suddenly, I found I really enjoyed flash photography. I honestly feel that shooting RAW and then postprocessing is similar. Many photographers don't have the tools or know how to do serious postprocessing, other than global adjustments. Therefore they don't "like" post processing. Later, they aquire some good software tools, learn some techniques, and finally understand the limitations of SOOC.
The camera's built-in software can rarely give you an ultimate picture, for the simple reason that the camera is an averaging device. It wants to make things as average as possible. Unless a person seriously tweaks their Picture Controls, or uses full manual, the SOOC image is created according to the standards of the software programmers at Nikon.
The human eye can probably see twice as much dynamic range as even the best of production cameras. Therefore, no JPEG image can even come close to capturing the full range of what the human eye can see. There must be a way to add to that dynamic range to make it closer to what a human can perceive. The RAW image, with its greater "headroom," contains significantly more detail to call upon. When converted to JPEG, the image can contain a better representation of what the human eye initially saw.
Therefore, in reality, a postprocessed image is more accurate than any JPEG image can possibly be. I know these are fighting words to some; however, other than photojournalists who have no time to postprocess images, the majority of fine artists postprocess their images for a serious reason. To capture reality more closely to what they perceived with their own eyes.
(Shooting specs: Nikon D2X, AF-S Nikkor 24-120mm f/3.5-5.6G ED VR lens at 24mm, 10 seconds at f/22, ISO 100, on tripod, with Hoya HD circular polarizer, Nikonians ANPAT 2006).
This is why many photographers—especially landscape artists—shoot in RAW and postprocess the image. You have more detail to work with and the final JPEG image can look better after postprocessing.
To me, limiting oneself to just taking pictures is not completing the process. The camera is making the decision about how the image will look. You can influence that decision greatly by tweaking the settings of the Nikon Picture Control being used. However, many SOOC shooters don't do that. Instead, they will rely on the camera's exposure algorithms, as created by some software guy or gal in Japan.
While a knowledgeable photographer can certainly make a JPEG sing and dance, by tweaking internal camera settings; doing so is no different from postprocessing. It is, instead, preprocessing! SOOC is not the end all for many of us. It limits one's control over how the final image will look and usually is not a true representation of the reality. Why let the camera decide what looks best? The Japanese programmer who wrote the exposure code for the camera may not even be a good photographer! Do you really want him or her to create your pictures in-camera?
The camera can be a RAW data capturing device and, then, it is up to the artist to finalize the JPEG. I promise you that even a somewhat proficient postprocessing photographer can turn out images that no camera can make alone. Taking the picture is only the first part of the process! Here's what I mean:
The two images above are from a RAW+JPEG pair. The top image is a camera-created (SOOC) image with no postprocessing. It is properly exposed, as shown by the histogram. The image on the bottom of the pair is a JPEG that I created by manipulating a RAW file and finally saving it as a JPEG when done. While I could have arrived at a somewhat similar image from the camera-created JPEG, I would have been working with a file having baked-in values that make my job a lot harder. Plus, the image quality would have been much lower in the end due to recompression losses and the problem of working with much less color data in the first place (see this article about color data).
For those who derive great pleasure from not only snapping a picture, but also finishing the picture in a digital darkroom, shooting and using RAW files are the proper course. I guess it all boils down to this: do you want to allow your camera to create your pictures, or do you want to create your pictures? I choose to create my own work!
Keep on capturing time…
Darrell Young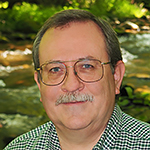 Darrell Young is an active member of the Nikonians User Community, Nikon Professional Services (NPS), Professional Photographers of America (PPA), North American Nature Photography Association (NANPA), and the author of 18 photography books from NikoniansPress and Picture and Pen Press, through Rocky Nook. You may review a few of Darrell's books here. He has been an avid photographer since 1968 when his mother gave him a Brownie Hawkeye camera. Here is one of Darrell's nature image portfolios.
His website, www.PictureAndPen.com, was created to support the readers of his educational books, photography students, and clients. Visitors to his website will find articles and reviews designed to inform, teach, and help you enjoy your photographic journey.