One of the benefits of using a digital camera of the D780's caliber—having much combined functionality from both the Nikon DSLR and mirrorless Z camera worlds—is the ability to immediately see changes to exposure settings reflected in the live image preview on the Monitor. In effect, the camera can preview the final image before you take it, showing you exactly the image you will have when you press the Shutter-release button. Exposure preview (Lv) gives you an especially powerful ability to create beautiful, well-exposed images by seeing exactly how the image will look before you take it.
When Exposure preview (Lv) is enabled, and you are using one of the P, S, A, or M modes on the Mode dial, changes to image settings such as: exposure, Picture Controls, white balance, and depth of field are updated immediately on the Live view Monitor screen.
If you leave Exposure preview (Lv) disabled (the default setting), the camera will use its Monitor to make sure you can see your subject well, regardless of the ambient light (unless too dark to use). However, the Monitor will not likely reflect how the final image will actually look. In other words, with this function disabled you will have no accurate image preview, just a bright-enough-to-see representation of your subject.
The Nikon D780 works differently from how older Nikon DSLRs worked. Previously, when you were using the Monitor to take a picture, the camera would keep the Live view monitor at a consistent brightness so that you could see your subject, regardless of what settings you changed. The Live view Monitor did not generally show an accurate view of how the current settings actually affect the exposure of the subject.
Nikon introduced live image preview within the Nikon mirrorless Z cameras. Since many functions affecting the Live view Monitor on the D780 are inherited from the mirrorless Z cameras—making the Live view monitor sort of like a big electronic viewfinder (EVF)—the D780 can now offer you the very powerful live Exposure preview (Lv) capability, which was previously available only in mirrorless cameras.
Let's examine how to enable or disable the Exposure preview (Lv) function.
Use the following steps to enable or disable Exposure preview (Lv):
Choose d9 Exposure preview (Lv) from the d Shooting/display menu (figure 9.34, image 1).
Select On or Off and press OK (figure 9.34, image 2).
Settings Recommendation: I leave the Exposure preview (Lv) function set to On at all times because I love the automatic image preview with setting change updates. It makes me feel confident that my final image will look exactly the way I want it to look before I release the shutter.
However, if you want the live view screens to simply show you your subject well, even in low light, sort of like the Viewfinder, without reflecting changes to important settings (such as exposure or white balance), then set this function to Off.
Viewing Exposure Preview (Lv) on the Monitor
When Exposure preview (Lv) is enabled, and you have exposure settings applied that do not match ambient light conditions, the camera's monitor is likely to show you a very dark or overly bright live view of your subject. Remember that this function gives you an accurate preview of how your final image will look; therefore, if you have the exposure settings set too dark for the subject, the Live view image on the Monitor will be too dark. If exposure settings are set too bright, the Live view image on the Monitor will be too bright. This is a protection for you because the Monitor will display exactly what you will get when you fire the shutter, and you probably don't want under- or overexposed images.
I would suggest that you experiment with this function so that you won't be surprised when your monitor is too dark or too bright. You can make visual changes to the image in real time—such as opening or closing the aperture, changing the shutter speed, or using a different ISO sensitivity—resulting in a much better exposure than what a regular DSLR's live view screen can provide.
Using Exposure Preview (Lv) with Accurate Depth of Field
When Exposure preview (Lv) is enabled, actual depth of field is automatically previewed on the Monitor in Live view, but down to f/5.6 only. Limitations in the autofocus system prevent the camera from autofocusing well with apertures stopped down to values below f/5.6 (too dark). Therefore, the camera limits image preview of depth of field to f/5.6 and larger apertures. Even if you are using f/16 or f/22, the depth of field seen on the EVF or Monitor is from an f/5.6 aperture setting. If you need full depth of field preview for small apertures, you must press the Pv (Preview) button on the camera's front. This will stop down the lens fully and you can see the actual depth of field at any aperture.
In other words, the camera will not stop the aperture down below f/5.6 in live view mode, even if you have smaller apertures selected, until you fire the shutter. The D780 will give you an accurate preview of the exposure at all apertures, but it will not give you an accurate preview of depth of field when using apertures smaller than f/5.6, until you press the Pv button. The D780 imposes this limitation to protect your ability to use autofocus when enjoying live image preview.
Please Consider My Book – Mastering the Nikon D780
This article is an excerpt from my book, Mastering the Nikon D780. Please use my coupon code YOUNGRN40 at checkout to get a 40% discount on any of my books. My publisher offers a printed and ebook bundle (with three ebook formats for maximum compatibility). Here is link the book:
Thank you for considering my books and reading my articles!
Keep on capturing time…
Darrell Young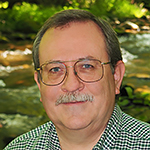 Darrell Young is an active member of the Nikonians User Community, Nikon Professional Services (NPS), Professional Photographers of America (PPA), North American Nature Photography Association (NANPA), and the author of 25 photography books from NikoniansPress and Picture and Pen Press, through Rocky Nook. You may review a few of Darrell's Nikon books here. He has been an avid photographer since 1968 when his mother gave him a Brownie Hawkeye camera.
This website was created to support the readers of his educational books, photography students, and clients. Visitors to this website will find articles and reviews designed to inform, teach, and help you enjoy your photographic journey.
Join Darrell on Facebook, Instagram, and Twitter
Copyright © 2020 Darrell Young, All Rights Reserved