At first I wasn't very excited about the rumored Nikon D800S. As the days approached for the camera's release, the name changed to Nikon D810 and some specs started showing up. My interest got much stronger!
I own a Nikon D800 and have always been jealous of the D800E users, with their lack of AA (OLPF) filter and superb sharpness. Secretly, I harbored a deep desire to have a D800E. But, why? I have a D800 after all!
Well, after seeing the new specs of the D810 I knew Nikon had hit one out of the park. Then, when I was contracted to write Mastering the Nikon D810 (late 2014 release), I danced a jig of delight. Now I MUST buy a D810, or I can't write the book (He he)!
I hope my excitement rubs off on this community (as if it needs to). In my opinion, the D810 is the ultimate landscape camera, and as a nature photographer, I neeeeeeed the D810. Look at these new features:
Absolutely no AA (OLPF) filter. Not a hybrid on/off AA filter as seen on the D800E, instead there is no interruption in the light beams. There is truly no AA filter!
Larger image buffer memory with 100 images of any size JPEG, 28 lossless compressed 14-bit RAW, and 47 lossless compressed 12-bit RAW. (Double the D800!)
EXPEED 4 processor from the Nikon D4S, better noise reduction and moiré suppression
New kevlar/carbon fiber-composite shutter design
Highlight Preservation light metering mode!
New Clarity setting in the Picture Controls, gives JPEG shooters Photoshop-like clarity control
Group autofocus for even better action tracking
Face detection with Optical Viewfinder  (OVF)
Expanded ISO from 32 to 51200 (32 ISO yay!!!!!!!). ISO 64 is native, not expanded!
Faster frame rate of 5 fps in FX mode. Also, 6 ands 7 fps in DX mode.
CIPA shot rating increased to 3270 pictures on a full EN-EL15 battery.
Electronic first curtain shutter when using Live View (lowers shutter vibration significantly)
Stereo mic input on the body for better simple family videos
Zebra mode for zebra striping of overexposed areas when using Live View
3.2-inch LCD screen with 1229K-dot resolution (instead of 921K-dot)
OLED viewfinder information display
Split-screen zoom display in Live View for precise horizontal leveling
Super-deluxe RGBW display (instead of RGB) the W stands for White (warm white), adding even more accuracy to the display, with true whites and better contrast
sRAW capability like the D4S (similar to a small TIFF file, not real RAW)
New Flat Picture Control for those who need maximum dynamic range in still pictures and for video color graders
1080p video at 50 and 60 fps
Recording simultaneously to an external recorder with uncompressed 4.2.2 video (www.Atomos.com) and to the internal memory cards with H.264 compressed 4.2.0 video
1/2 ounce (20g) lighter body weight
Side rubber flaps redesigned for better waterproofing
New Software Developer's Kit (SDK) will give third party developers the resources needed to create applications and enhance the flexibility of the D810!
There are a more new features I could talk about, but I will have to reserve that for our upcoming NikoniansPress book.
I want to talk about the D810. Tell me your ideas, thoughts, desires, and worries about the camera. Even if you are not wiggling with delight (as fan boys like me often do), tell me how you feel about this new medium-format wonderkamera!
Keep on capturing time…
Darrell Young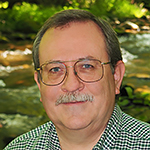 Darrell Young is an active member of the Nikonians User Community, Nikon Professional Services (NPS), Professional Photographers of America (PPA), North American Nature Photography Association (NANPA), and the author of 17 photography books from NikoniansPress through Rocky Nook, including Beyond Point-and-Shoot, Mastering the Nikon D610, Mastering the Nikon D800, Mastering the Nikon D7100, and Mastering the Nikon D810, to name a few. He's been an avid photographer since 1968 when his mother gave him a Brownie Hawkeye camera.
His website, www.PictureAndPen.com, was created to support the readers of his educational books, photography students, and clients. Visitors to his website will find articles and reviews designed to inform, teach, and help you enjoy your photographic journey.